Mold fine shape processing and transfer technology
Diffraction, array, and free-form shapes are created on mold surfaces and transferred to resins and glass with accuracy.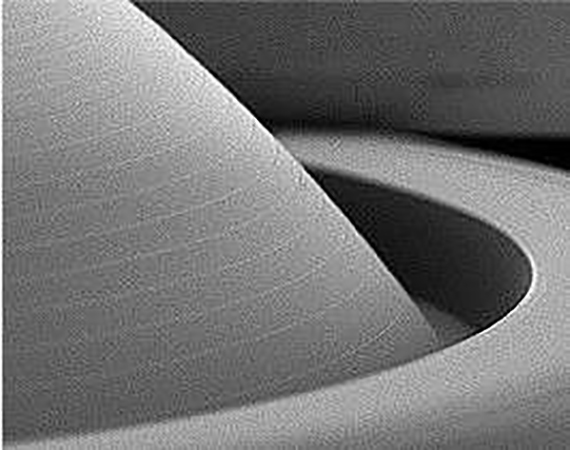 Various functions can be appended to products by microfabrication on molds.
In response to the trend toward larger data volume and smaller sensor pixels, integration of IoT devices are becoming higher and higher. It brings requirements for more precise control of light. Konica Minolta is helping overcome issues in the higher integration of sensors through free manipulation of light, such as color correction, light dispersion, light diffusion, collection of multiple rays, and aspect ratio change, by finely processing the surfaces of molds and forming various shapes and functions on the surfaces of lenses with high reproducibility.
Technology Overview
An example of Blu-ray pickup lens compatible with three wavelengths is given to show how light is controlled. In the case of Blu-ray, it is necessary to control three rays with different wavelengths (blue, red and near-infrared) with a single lens. Konica Minolta has achieved this with advanced optical design, precise mold processing, and plastic molding technologies.
We also have a technology that can append diffraction shapes and array shapes with variable pitches on free-form surfaces, and are contributing to sensing devices that are expected to be further integrated.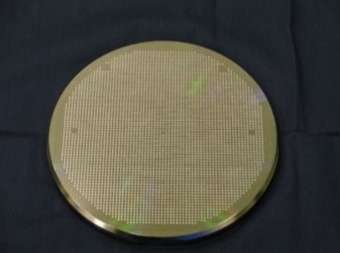 Konica Minolta uses a variety of processing machines and fabricates molds according to applications and shapes. ■ Free-form surfaces  ● Maximum surface size: φ600 mm  ● Surface roughness: Ra 5 nm ■ Array shapes  ● 4,000 optical faces in 8-inch area  ● Surface roughness: 5 nm ■ Diffraction shapes  ● Maximum surface size: φ15 mm  ● Surface roughness: Ra 5 nm or less  ● Minimum pitch: 2 um (variable pitch) An advanced transfer technology ensures resin molding to precise molds.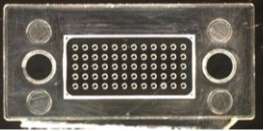 Advanced transfer technology