■
Creating new value for people and society
Konica Minolta is committed to meeting the needs of global customers and helping people fulfill their dreams. We do so by using imaging technologies, which have been continuously refined over nearly 150 years in the camera and photography business. As we see other companies face the challenges of digital transformation, we integrate our core technologies with cutting-edge AI and IoT to keep creating new value for people and society.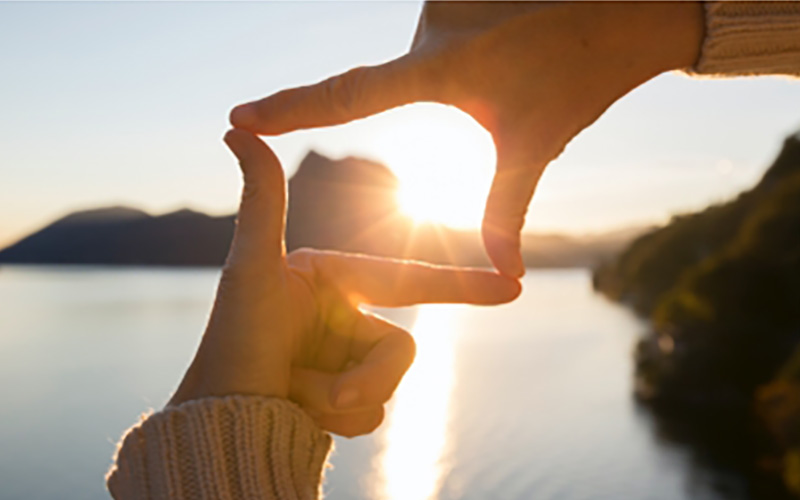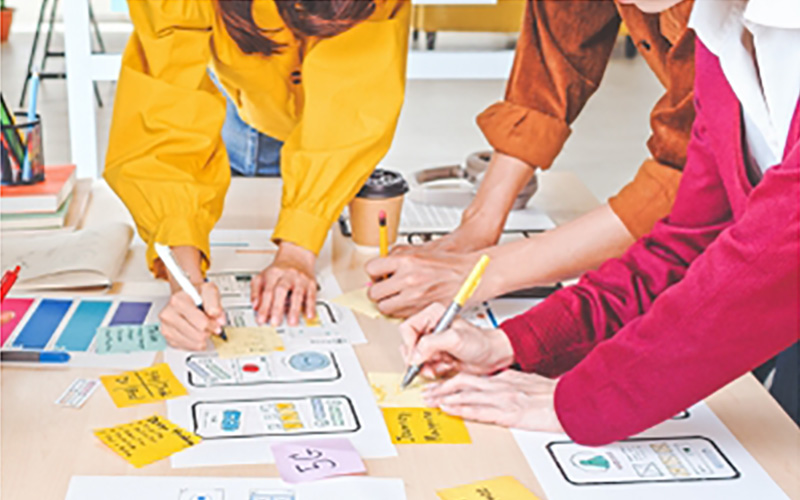 ■
Inspiring global innovation through co-creation
To meet diverse needs, in Japan we focus on the development of our four core technologies (imaging, materials, optics, and nano-fabrication) in coordination with IoT. We are also working on AI solutions and digital services for offices and the digital industry in Europe and the United States, to increase global collaboration and leverage our strengths in these regions.
We will continue to address various issues faced by customers and offer value to society by combining Konica Minolta's technology development capabilities with the technical know-how of our partners and respective business channels.
■
Contributing to a Sustainable Society
Many social issues have emerged, including demographic changes, higher social security costs, climate change, and resource depletion. Konica Minolta has identified five material issues that must be addressed urgently toward 2030. By focusing on these, we aim to contribute to society through technology development, while meeting the visualization needs of customers.
Looking ahead to 2030
Konica Minolta's R&D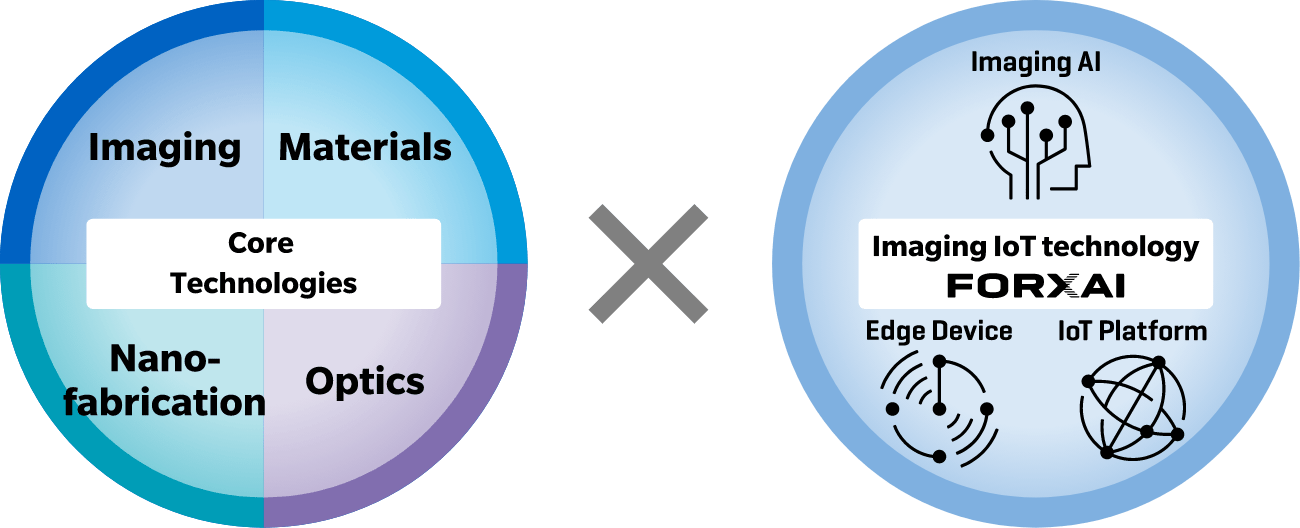 Providing customer value to satisfy hopes
and desires to "see"
Digital
Workplace
Optimizing workflows, improving business productivity, and reinforcing information security
Professional
Print
Improving printing site workflows and marketing ROI
Healthcare
Improving primary care efficiency and diagnosis quality, reducing healthcare costs, and improving patients' QoL
Industry
Improving industrial product quality and manufacturing site productivity
Solving social issues
Material issues

Improving fulfillment in work and corporate dynamism

Supporting healthy, high-quality living

Ensuring social safety and security

Addressing climate change

Using limited resources effectively
Future social issues
Increasingly short business lifecycles
Labor shortages, aging, and depopulation in developed countries
The threat of terrorism and natural disaster
Growing healthcare costs and social welfare spending
Shortages of doctors
Shortages of caregivers
Rising information security risk
Aging social infrastructure
Climate change
Natural resource depletion