Human behavior recognition technology
Human behavior recognition technology with both high recognition accuracy and fast processing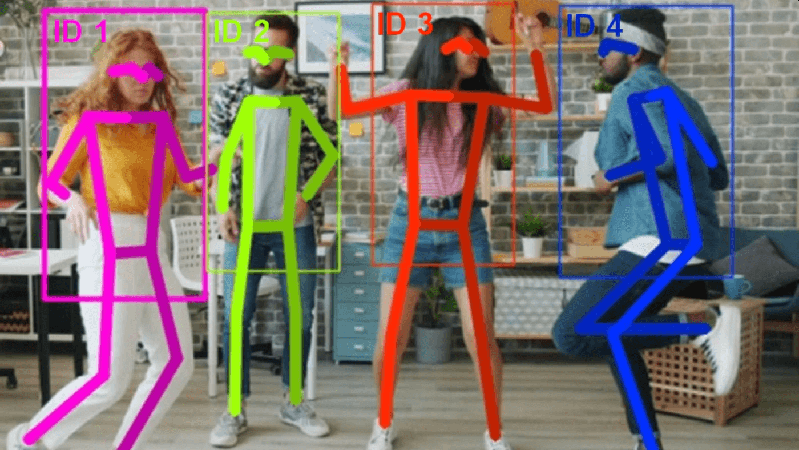 Human behavior recognition technology refined through actual use cases
Konica Minolta has refined its human behavior recognition technology by using it in diverse applications. The technology can be used in various settings, ranging from indoor and outdoor applications to side images, overhead images and normal camera lens and fish-eye lens images.
Technology Overview
In its AI technology development in the human behavior category, Konica Minolta leverages deep learning to develop algorithms for human detection, pose estimation, and human behavior recognition. It focuses on developing robust technology for recognizing human behavior by training an immense number of relevant site images in order to prevent recognition errors in any environment.
This technology has indeed achieved both high recognition accuracy and fast processing for human detection and two-dimensional (2D) pose estimation using monocular still images. It has already been used in various businesses, such as manufacturing, retailing, and healthcare.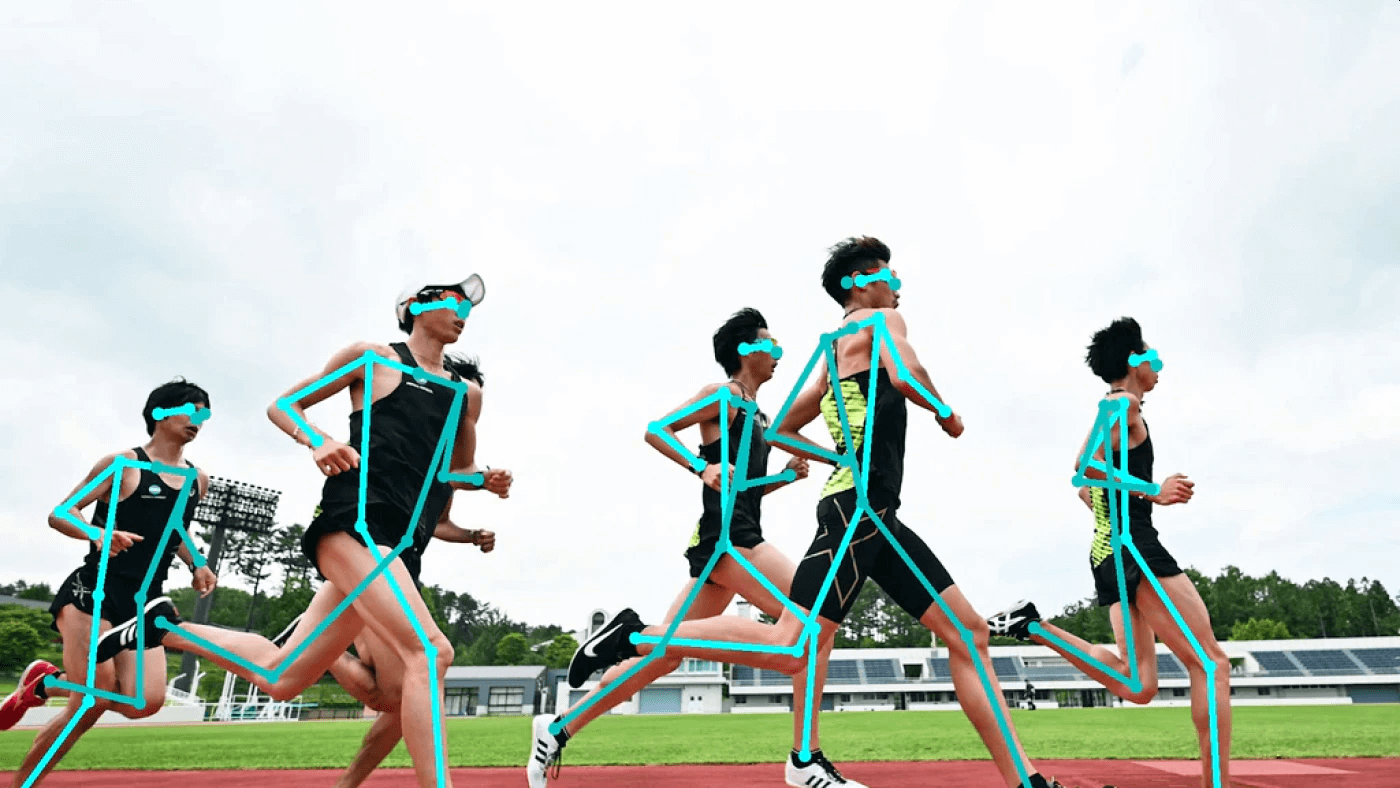 The 2D pose estimation technology detects two-dimensional positions of joint points for individual people and objects in images. It can be deployed in both indoor and outdoor applications without using markers and can also be applied to animals and other objects.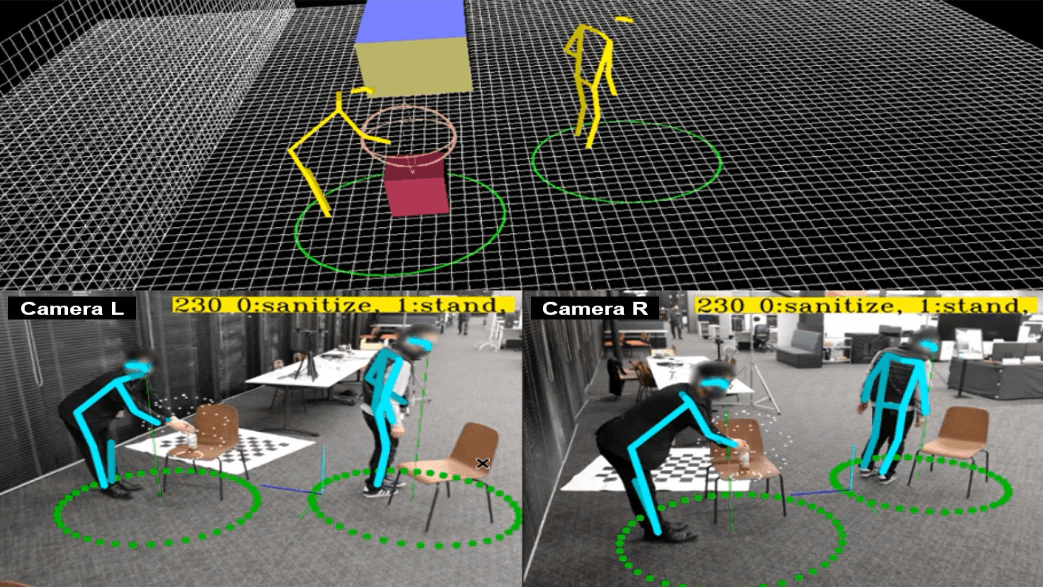 Using more than one camera, the 3D pose estimation technology infers three-dimensional coordinates of skeleton points. It detects skeleton points in actual size (in units of cm).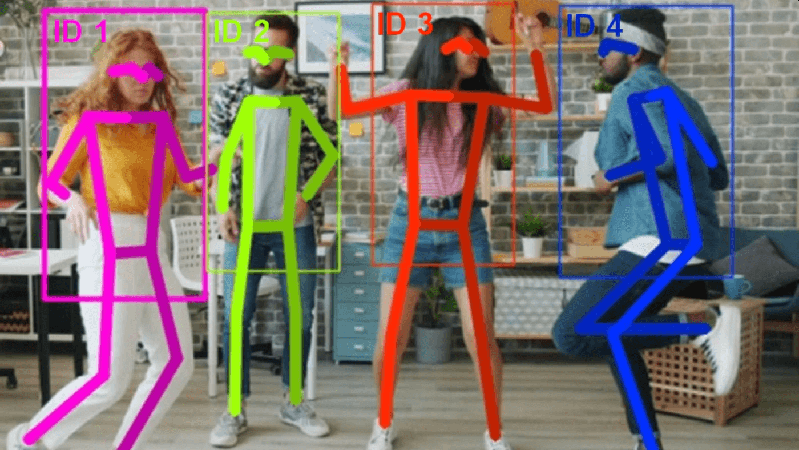 Track skeletons for each person or object by mapping 2D or 3D skeletal detection results in chronological order. If the target is lost in hiding, it can be rediscovered and the tracking resumed within a certain period of time.
2D object region detection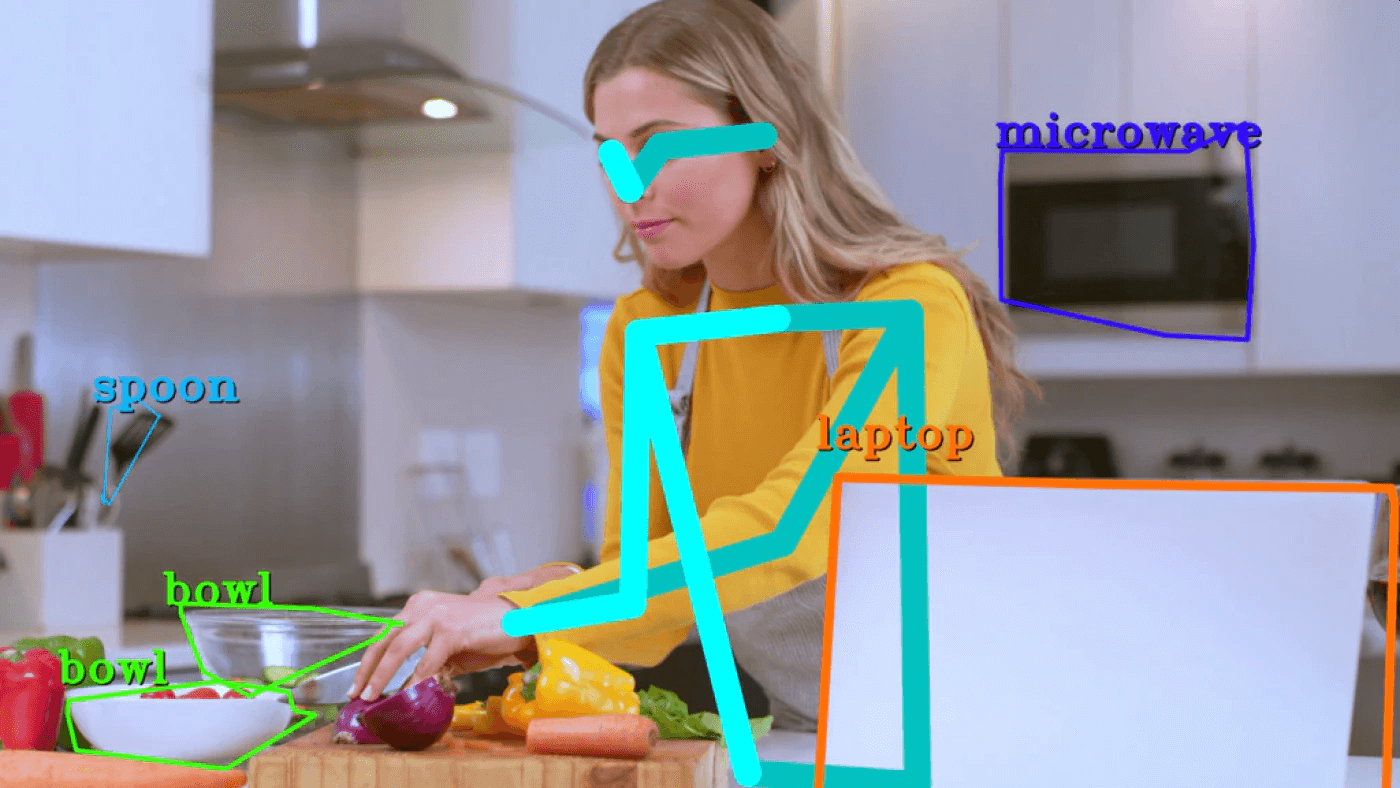 The 2D object region detection technology detects regions (rectangles and other polygons) along with types of people and objects. Simultaneous operation and combination of 2D object region detection and pose detection can be applied to various use cases.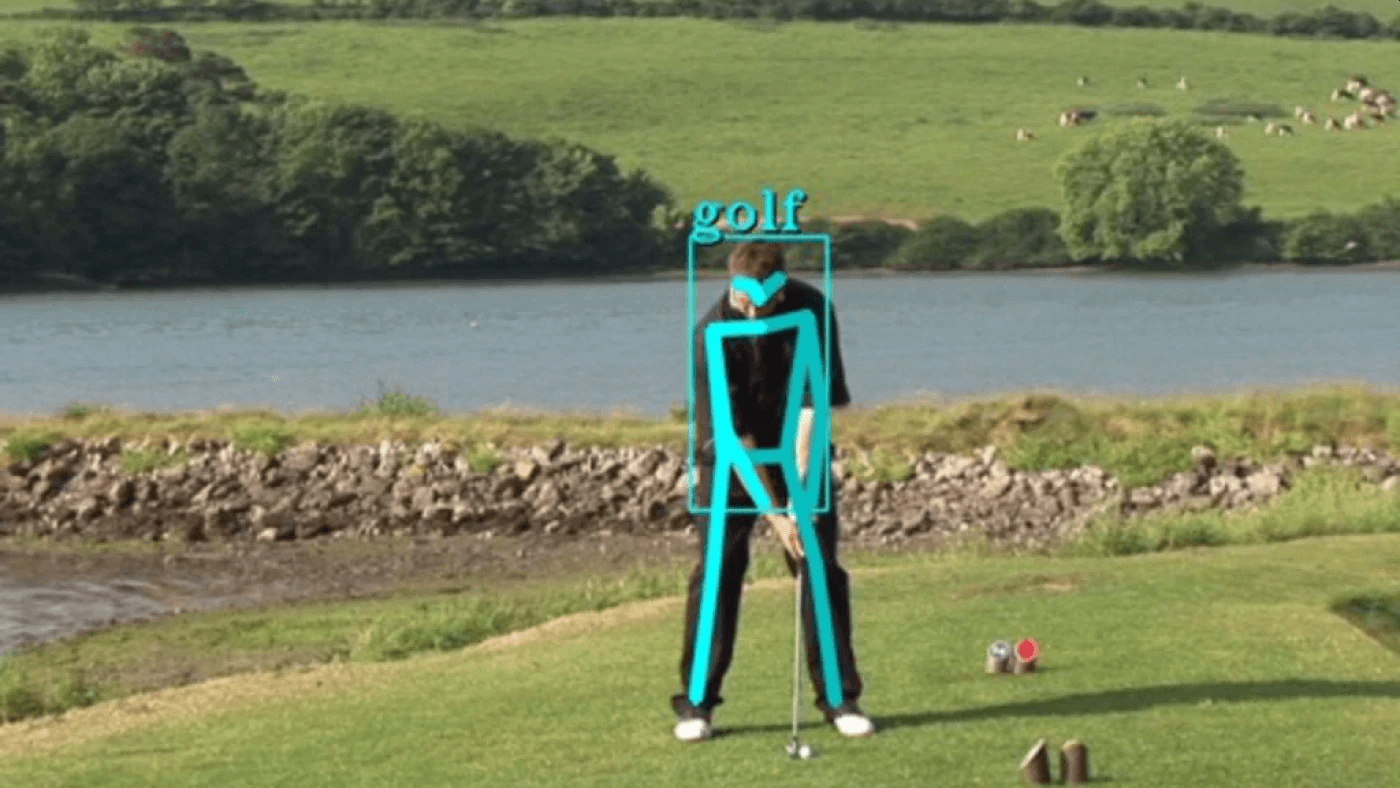 The behavior recognition technology recognizes specific behaviors of people. It can be used to detect suspicious behaviors and perform statistical analyses.