LED dome display technology
Japan's first LED dome technology that enables outstanding immersive experience.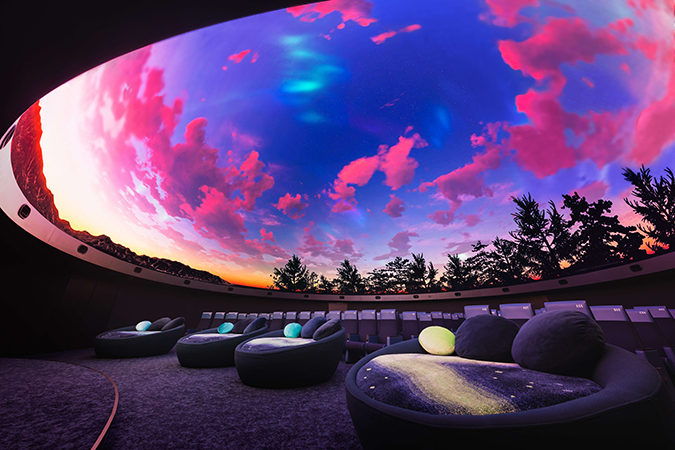 Attracting visitors by delivering unprecedentedly realistic images
For more than 50 years since launching the first Japanese-made planetarium in 1958, Konica Minolta has been leading the planetarium industry as one of the world's most successful planetarium manufacturers. For example, the company developed and launched the world's first hybrid-type digital full-dome planetarium system that can combine optically projected images with CG images in 1997, which has become the mainstream in the planetarium industry today.
About LED dome technology:
LED dome technology, called "DYNAVISION-LED", is one of the most cutting-edge large venue and immersive display technologies. It's composed by self-emission RGB LED devices, and it's mounted on inside of large dome screen. LED has higher brightness and wider color expression than projector-based dome display system. DYNAVISION LED brings outstanding immersive visual experience to regional community.
Technology Overview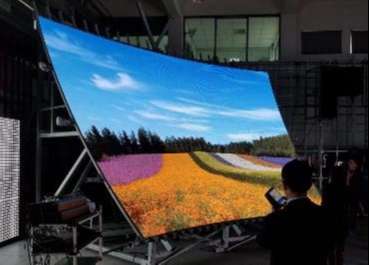 Conventional multi projection-based dome display technology has fundamental issues about brightness, color-uniformity, contrast, and picture qualities caused by on-screen projected pixel shape. However, DYNAVISION-LED's dome display technology has resolved these dome screen display issues by Konica Minolta's original design LED panel technologies. Konica Minolta's LED dome display technology, called "DYNAVISION LED" has 600cd/m2 peak brightness, sRGB 155% wider color-gamut expression. In addition, "DYNAVISION-LED" has no on-screen dome pixel geometry issues. Konica Minolta Planetarium can design DYNAVISION-LED, not only dome display solution, but also curved shape, sphere and more. These DYNAVISION-LED technologies brings you to the true realistic and immersive visual experience world no one experienced before.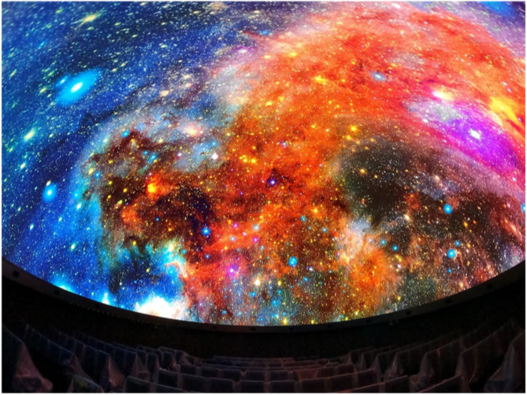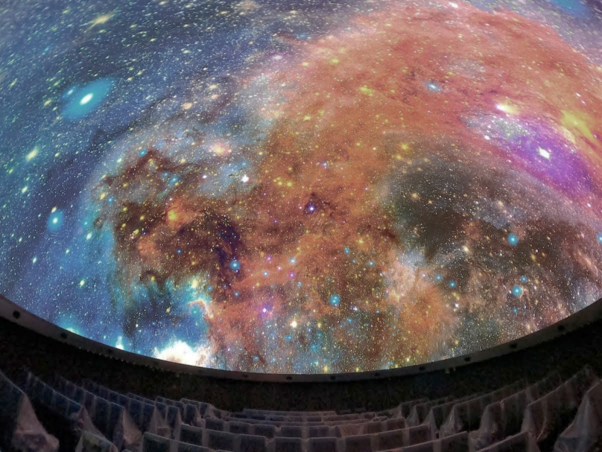 Image projected by DYNAVISION-LED, an LED dome system