Digital on-demand label printing technology
Web fed Printing technology, which is essential for label printing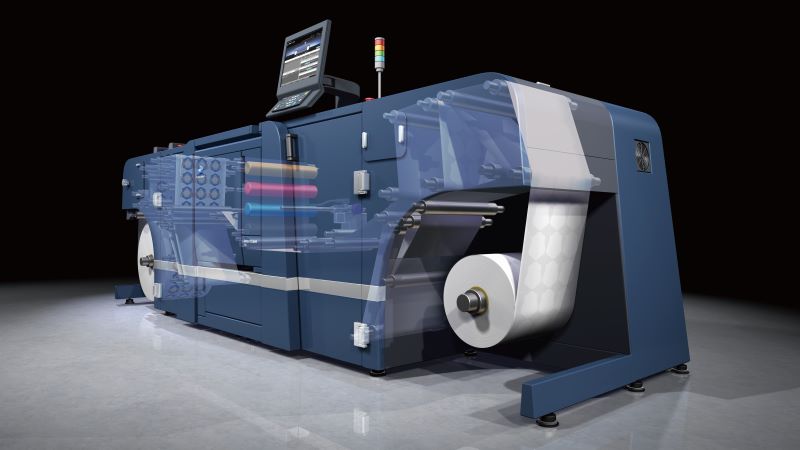 Achieving personalized printing, including design and variable data printing, for various types of roll media uniqeu to digital solutions
The roll feed system is mainly used in label printing. This requires continuous and stable printing on a paper roll which is over 1,000 m long. For this reason, analog label presses, which require sophisticated skills to operate, have been the mainstream. Konica Minolta has developed AccurioLabel, a new digital on-demand label press series, by combining electrophotography, which was refined through the development of the AccurioPress high-speed printing engine, variable data printing technology based on digital solutions, and cutting-edge paper roll feeding technology. Characterized by outstanding user friendliness, AccurioLabel enables personal printing, leveraging digital solutions, on various media, including plain paper, special paper, and transparency films, to help customers expand their business into new fields.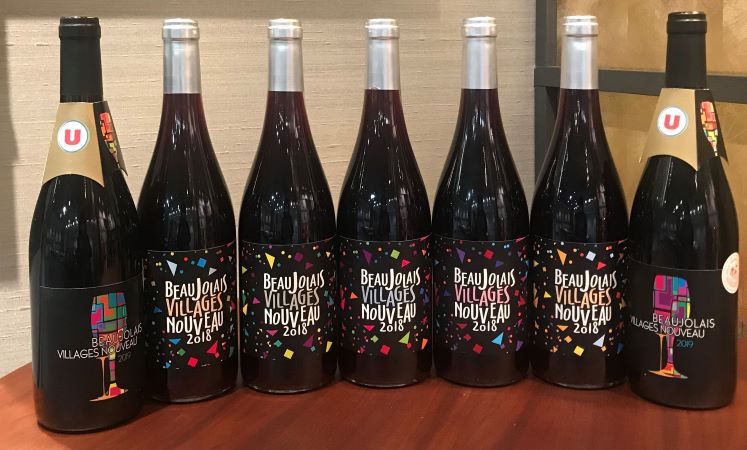 Technology Overview
Label printing requires a technology to ensure stable, high-accuracy feeding of a paper roll which is hundreds of meters long. It also requires an overprinting function whereby color printing is performed on a sheet printed by a different press. Konica Minolta has developed high-accuracy paper roll feeding technology and additional printing technology by using its machine status sensing and feedback control technologies.
High-accuracy paper roll feeding technology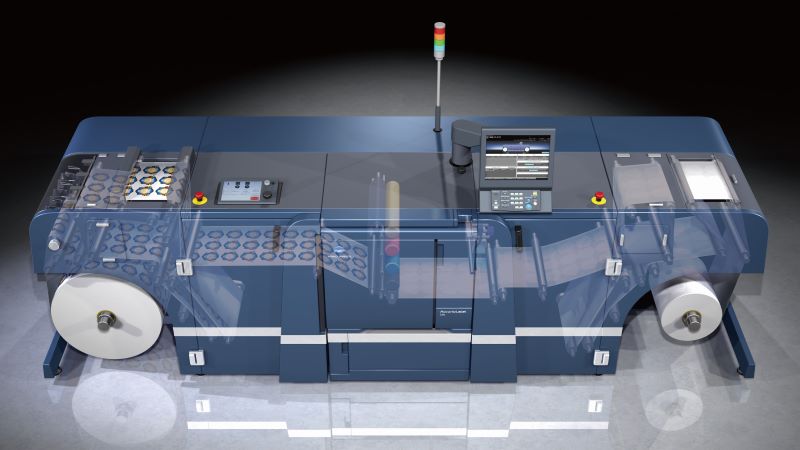 To feed a paper roll stably and with high accuracy, it is necessary to apply an appropriate tension to avoid meandering and looseness of the rolled paper. Thus, Konica Minolta has developed speed feedback technology to control the tension that is applied to the rolled paper between respective rollers. High-accuracy encoders detect the sheet speed in order to control the feeding speed in real time, achieving speed stability of 0.05% or less. This enables stable feeding over hundreds of meters because an appropriate tension can be constantly applied to the rolled paper during printing. To improve the image registeration, the AccurioLabel series applied a technology to detect the edge of rolled paper in the width direction using line sensors and allow constant feedback compensation of the sheet position.
Highly accurate overprinting technology on web media

When printing on a transparency film, color printing is performed on a white background, which is printed by another press. The AccurioLabel 230 features a function to perform high-accuracy color printing on rolled paper, on which a white background is printed. For the position in the feeding direction, a eyemark sensor detects a printing patch, which is called a "matchmark," to align the color printing position depending on the timing. Background colors that enhance the contrast have been made available to detect white matchmarks with high accuracy.The sensors are easily displaced by an operater to detect eyemarks printed on either front or back side of web media.
Spot color label printing
spot color printing is commonly performed in label printing. Previously, Konica Minolta focused on four-color printing of YMCK, and is now working on spot color printing by utilizing its proprietary toner development technology.